Welcome to AWAKEN
Cultivate a spiritual practice and a community that you love
$25 per month or $108 for a 6-month membership.
Free 14 Day Trial
A community of sincere spiritual seekers  
As a member, you are invited to attend our live, weekly meditation groups, sadhana classes and talks led by Jenni and invited guest speakers.
The membership is an opportunity to journey into your spiritual depth through the sharing of wisdom based on the teachings of our True Yoga Masters, and the experience of sadhana so that you can embody more of your true soul nature, higher wisdom and causeless JOY.
The group meditations are a space to attune your vibration nurture and discipline your practice.
You will have access to other pre-recorded materials and an opportunity to share your inner journey with others in our private community.
$25 per month or $108 for a 6-month membership.
Join AWAKEN
As a member you will receive
The real spiritual work is about going beyond yourself, it is here in the vast space of the Infinite that you AWAKEN to your true liberated and eternally blissful nature.
Live Group Meditations, Satsung and Classes
Each week I will be guiding live group meditations. Group sharing in this way can be very powerful. The members portal will also give you access to a variety of meditations. 
GroupTalks, Masterclasses and Sadhana Practice
Sadhana is your spiritual practice, it allows you to journey inward with meditation, pranayama, energy work, sharing knowledge, journalling and more. We get creative with our sharing and also learn from guest speakers. 
Private Community and Insight Sharing
How beautiful it can be to share wisdom, knowledge and insights with other like-minded true spiritual seekers. Here we create a space to grow and heal together, inspire and learn from each other.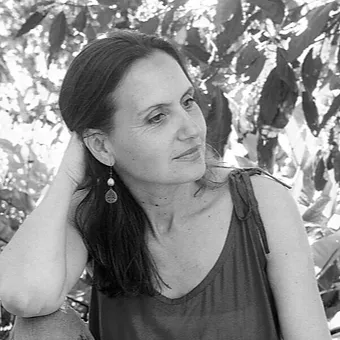 Cultivate a spiritual community and practice that you love
You will have access to group live events, practices, and teachings as well as pre-recorded classes and meditations.
Satsung is a beautiful space to commune and share with like-minded souls. I will also host book study groups so we can share the deep teachings of the spiritual scriptures. As well as energy-work and meditation practices to keep you in well and energised.
Sharing a space with like-minded souls is a great way to connect, share and learn. Be inspired by each other's development and wisdom. Our weekly Satsungs, group meditations and yoga classes will allow you to develop deep and meaningful friendships and enjoy gatherings with others from all around the world.
The sadhana classes are designed to spiritualise your Yoga and your life. Each week there will be new classes available online, both recorded and live.  These classes will help you to feel deep inner peace and well-being. They are an important part of your AWAKEN journey as they help to prepare your body and mind for uplifting the energies.
Spiritual Mentoring
Each month we will share a group spiritual counselling session as well as weekly talks that facilitate a learning environment. We will cover all topics of spirituality and consciousness, including self-realisation, interspecies communication, intuitive development, health and vitality. Our aim is to cover all areas for your well-being and deep Nature connection and Yoga.
Your garment of thoughts absorbs the vibrations of those with whom you mix. If you leave your coat outside in the garden, later on, when you bring it indoors, it will carry with it the fragrance of fresh air and flowers. Your environment is stronger than willpower.
AWAKEN
To awaken means to liberate yourself from the delusion of limitation and separateness and to realise your true divine nature as Soul. It is the path of yoga and the ascension of consciousness.  As we shift and uplift our consciousness away from the limitations of body identification and material nature, toward the Supreme Spirit, we forge the path of awakening. The AWAKEN membership community shares practices, techniques and wisdom to help us attune to and embody that realisation.